Delivering Market-Driven Innovation
One of the primary advantages in contracting with AVN is that we study market developments and trends to identify market opportunities and raw materials cost and availability that often prove invaluable to our customers in developing timely, cost-effective solutions to meet those needs.  We sometimes refer to this effort as market-driven innovation at the speed of business.
With that in mind, the "building blocks" of AVN's brand represent the stages of product and process development: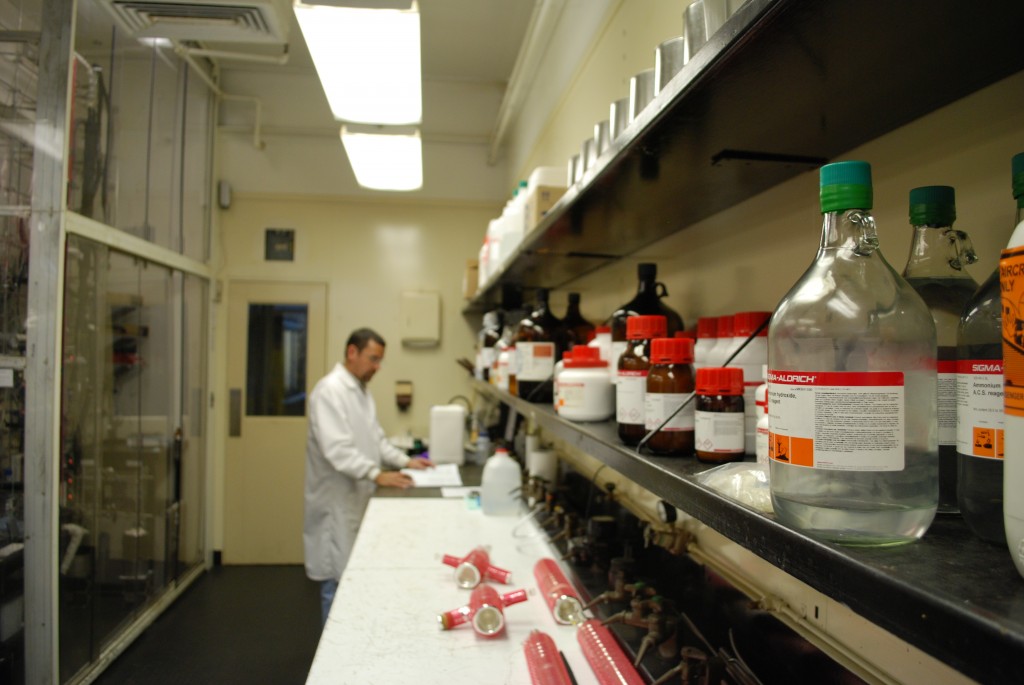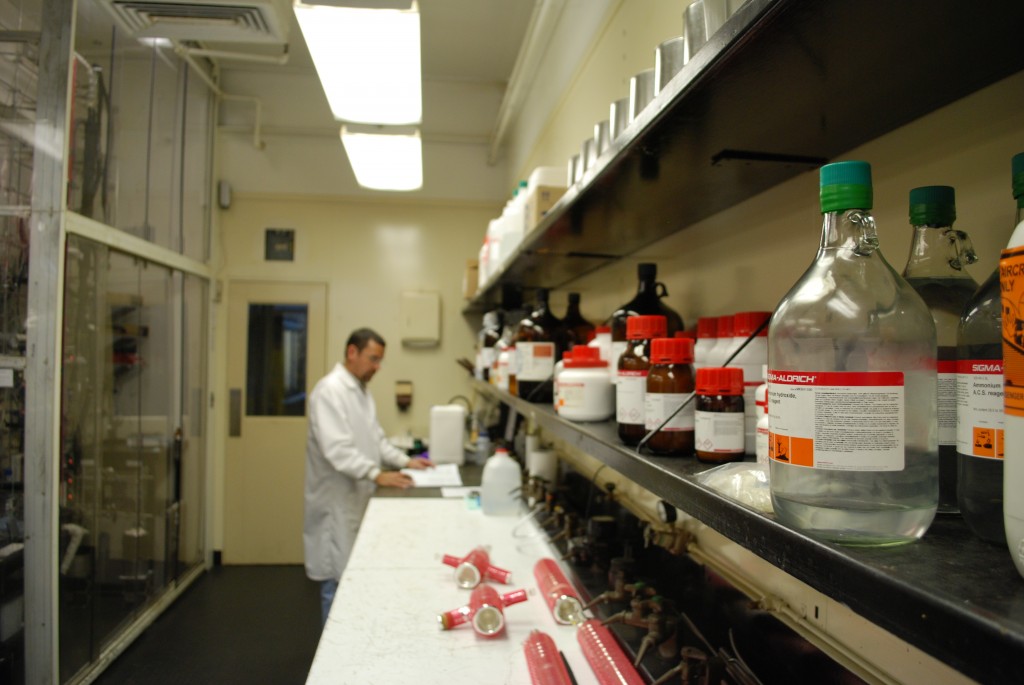 While staff at AVN have deep expertise in all these areas and we can assist you in the discovery and deployment processes, we believe that development and design is where we provide the most value to our customers.
AVN applies rigorous project design and techno-economic-chemical-design-technology-improvement strategies, professional and scientific assessments and risk mitigation with unique interdisciplinary teams to solve customer problems.  These strategies combined with extraordinary expertise, first-rate facilities and an intense focus on customer success create The AVN Advantage.
AVN has also developed strategies for how we work with our customers, providing maximum flexibility to meet customer needs and protect customer intellectual property.  We strive to make Working with AVN a genuinely rewarding experience.
"The innovative and driven spirit AVN brought to the project is truly unique. Although I have worked with many contractors and consultants (and even consulted myself), none have matched the partnership mentality you all operated by over the years. I believe you all share with myself and my company a common value system of humility, passion, unity, servanthood and thankfulness not just when things are going our way, but more importantly, when our back was against the wall, which happened often over the years. I have appreciated your willingness to contribute creative, balanced opinions that helped shape our thought process."
An AVN Value
"We cherish fast-paced market-driven innovation and life-changing research and development to deliver the best, most cost-effective value proposition for our global customers."
The AVN Advantage
AVN's founders deliberately chose to create an organization whose focus is on moving innovation into the marketplace. This intensive focus includes the elements of informed planning, efficient and effective collaboration, data-based decision making, and disciplined urgency.
Delivering value over and above a customer's expectations is always our goal.
What AVN is able to provide to customers and how that is accomplished is the basis of AVN's business model. Some of these services are:
Well-Founded Professional Assessments
Customers often engage AVN very early in the conceptual development stage, which allows AVN to assess the technology at its purest point in the technology development life cycle. AVN leverages the experience and technical skill set of our engineers and scientists to quickly identify potential pitfalls as we diagnose emerging first generation technologies. AVN is able to draw upon not only its current staff, but also a huge network of subject matter specialists to provide expert review of every aspect of a technology. Within a very short time, AVN can determine whether or not a technology is based on sound principles, whether improvements are required for viability or whether the technology is not worth pursuing for economic or technical reasons. Not only do customers appreciate AVN's honest and forthright evaluations of their technologies, in many instances, engaging AVN in the development to commercialization process has saved them as much as 50 percent of total capital costs by avoiding unnecessary process steps and/or using a more economical raw material or a more efficient process technology.
AVN has also saved clients money by evaluating bench scale technology against full commercial scale technology economics. We often find that technologies that are practical and achievable as a bench scale technology simply are not economically feasible on a commercial scale. Often, AVN can adapt the bench scale technology to provide a more suitable and economical commercial scale technology. Typically, these modifications either revive the original use for the technology or lead to introduction of the technology to different markets with higher margins and more end uses. Many times, a customer will begin technology testing and encounter problems in chemical reactions or processes that they are unable to solve. From purity issues to fouling to faulty process design, AVN's experienced scientists, researchers, process engineers, and technical staff are equipped to solve these dilemmas.
Risk Mitigation & Support for Complex Decision-Making
AVN's approach to project techno-economic-chemical-design-technology-improvement is designed not only to mitigate the risks involved in the completion of the project scope, but to identify the highest risks to success for the customer and to tackle those problems first. These risks are addressed in the initial project framework for scientific investigation which uses disciplined work processes to maximize laboratory activity, create early conceptual designs and provide validation of the technical and economic models. This framework is designed to create decision points for the customer at frequent intervals during the process. Regular communication between the customer, the project team and AVN techno-economic-chemical-design-technology-improvement is a critical element to ensure that the customer's expectations are met. In addition to technical and economic risks, environmental health and safety is a factor that is considered at the start of every project.
AVN employs certified EH&S specialists who review project plans, provide staff training and prepare operational guidelines for each project. Experts in process safety, hazardous materials and explosives are involved whenever necessary. These safety specialists are available to support customers in many ways. They perform safety inspections and recommend process changes to mitigate risk, investigate accidents by performing root-cause analyses, develop safety guidelines for hazardous operations and provide operator training as required.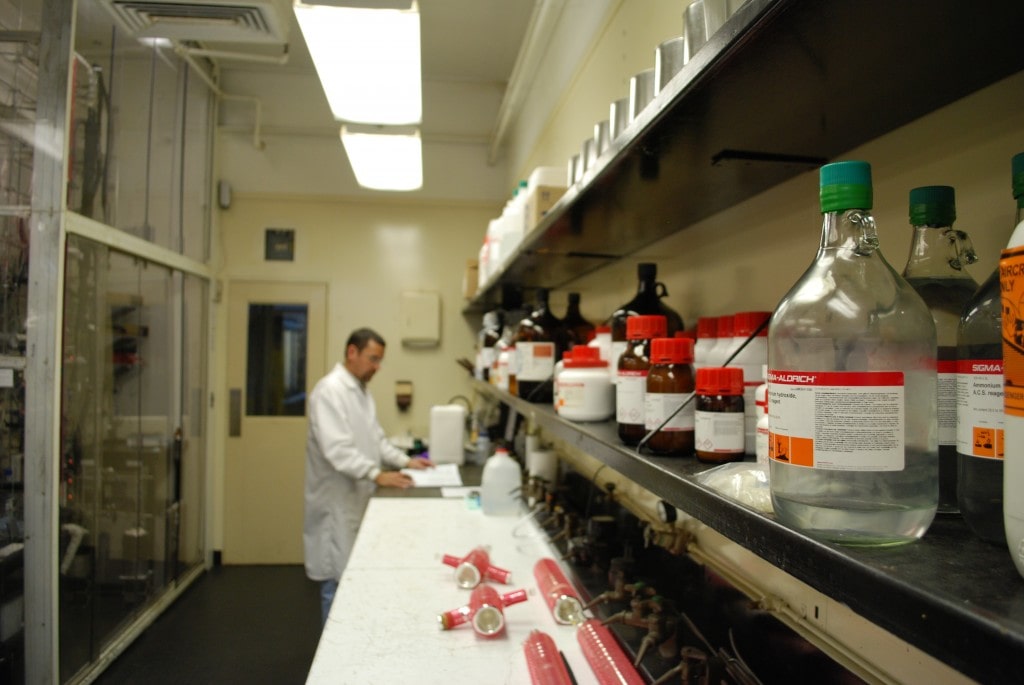 Speed-To-Market & Good ROI on Research Expenditures
The depth of AVN's expertise in chemical product research, product development, process improvement, process safety, engineering and manufacturing is not unique in and of each element, but rather because all these disciplines are concentrated in one organization. It is this anomaly that sets AVN apart from its competitors. A company might have to interact with five or more service providers to obtain a similar level of expertise. Applying this broad perspective enables AVN to move products from concept to commercialization at a speed which creates a competitive advantage for our customers.
Cutting-Edge Adaptive Technology Tools
The depth of AVN's chemical expertise is matched by the experience and creativity of its advanced software technologies group who combine innovative problem solving skills with a deep understanding of software application development and parallel computing architecture design. Development of software systems using an Agile software development process provides the customer with rapid prototyping capability and reduces both rework costs and developmental time delays. Of particular consequence, the development of modeling and simulation capabilities combining geographic information systems with gaming technologies to combine real-world data with next generation interactive immersive environments provides unique operational tools, experiential training environments, and "what if" scenario planning. Key components of the development include: interactive and immersive 3D environments; GIS data, analysis, and geo-processing services integration; parallel computing; artificial intelligence; and physics based modeling.
In addition to producing significant, marketable products, the same process can be applied to control systems for chemical processes and advanced manufacturing systems. In each case, actionable knowledge for data-based decision making is the desired result.
"The innovative and driven spirit AVN brought to the project is truly unique. Although I have worked with many contractors and consultants (and even consulted myself), none have matched the partnership mentality you all operated by over the years. I believe you all share with myself and my company a common value system of humility, passion, unity, servanthood and thankfulness not just when things are going our way, but more importantly, when our back was against the wall, which happened often over the years. I have appreciated your willingness to contribute creative, balanced opinions that helped shape our thought process."
our Mission
"To deliver solutions to complex problems of society and business through market-driven innovation in chemical process and advanced software technologies."
Working with AVN
Let's Get In Touch
Contact Us
Locations and Business Units
Corporate Headquarters,
Chemical Process Technologies,
Technical Engineering,
Specialty & Custom Chemicals Manufacturing
Physical Address
1740 Union Carbide Drive
South Charleston, WV 25303
Mailing Address
P. O. Box 8396
South Charleston, WV 25303
Locations and Business Units
Advanced Software Technologies
Physical Address
430 Drummond Street, Suite 2
Morgantown, WV 26505
Contact Information
General Inquiries